Best back to school shoes ever.
No compromise.
Whole and half sizes. A perfect fit. Guaranteed.
Our Promise
Combining expert craftsmanship with our designers' eye for detail, we promise that they'll be starting back to school in style and comfort.
Plus, what keeps us in a class of our own is the fact our school shoes pass up to 50 punishing wear tests in our specially built laboratory. So kids can be kids. No worries.
Shop all school shoes
Next Fit.
Book it
Not only are Clarks school shoes the best fit and the most comfortable, you can also have your kids' feet measured and their shoes fitted at a time to suit you. Book your next in-store fitting appointment online.
Book a fitting appointment
Kids feet are amazing
Over their lifetime your child's feet will take them around the world, four times!
Kids feet sweat, a lot. Up to half a pint of sweat a day!
The bones in your child's feet won't be fully formed until they are old enough to drive.
With every step a child's heel strikes the ground with the equivalent of double their body weight.
Badly sized and fitted shoes could affect the development of your child's feet.
That's why our shoes are designed to be breathable, comfortable, stylish and durable.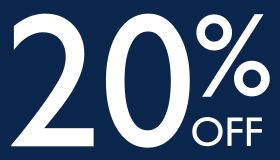 Full price
Adults footwear
When puchasing a pair of full price childrens shoes
Your discount code will be emailed after purchasing
T&Cs APPLY