Your browser is out of date and will not be compatible with our website.
Please download one of the following browsers to be able to easily view our website.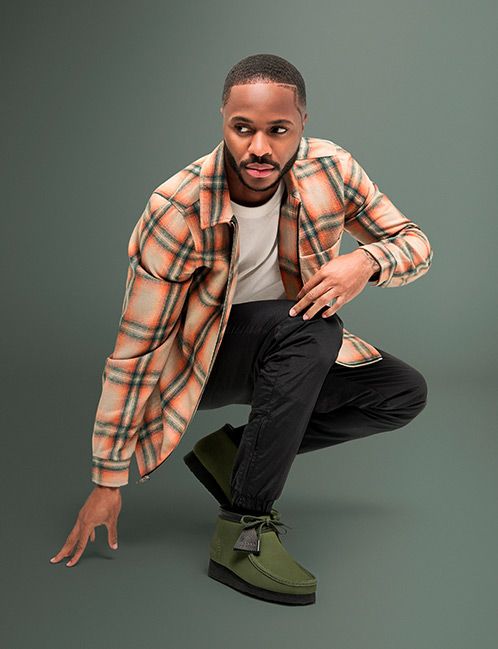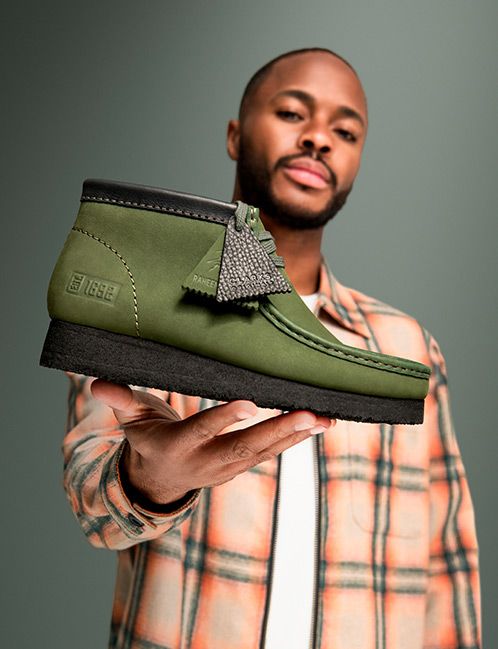 Raheem Sterling
for Clarks Originals
One of the most recognisable footballers in the world, Raheem Sterling has won countless trophies and is widely acknowledged as one of the finest players of his generation.
He was also born and raised in the Maverley district of Kingston, Jamaica, and its rich cultural heritage plays a hugely important role in his life.
It's these roots that are responsible for his love of Clarks Originals. And it's this love that make him the perfect person to collaborate with on a new limited-edition Wallabee - one that Raheem wants the whole island of Jamaica to be proud of and feel a connection to.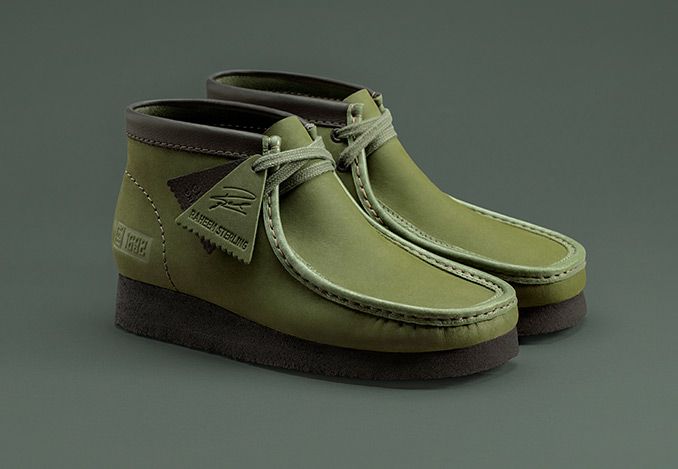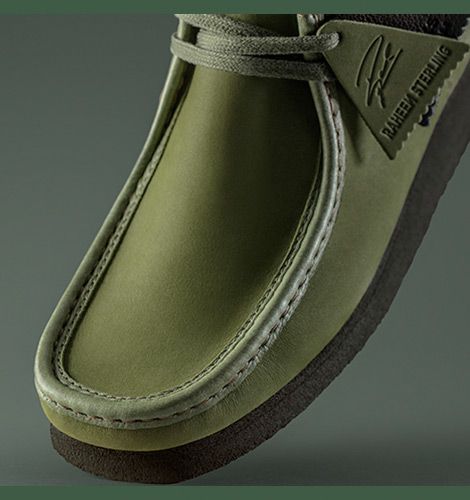 When Raheem moved from Kingston to London, the sound of every goal scored at the new Wembley stadium ringing in his ears, it was only natural he try and bring a bit of island style to his new home.
So, by selling slushies to mates, Raheem was able to save up and buy himself his very first pair of Wallabees. They instantly made their debut out on the playground, and to this day, he still talks about the dip and power they gave him.
Our heritage in Jamaica is something we are so proud of and giving back to Jamaica is so important to us. Which is why we have set up a community partnership with Maverley Primary and Junior High School in Kingston, this partnership was made possible with the support of Al Fingers, author of the 'Clarks in Jamaica' book. We are also making available a pair of brand new Wallabees for all the kids at the school. Likewise, Raheem's Wembley school, has also been considered with a 'Back To School' shoes donation will be made to the school where he learnt to finesse his skills in his Wallabees.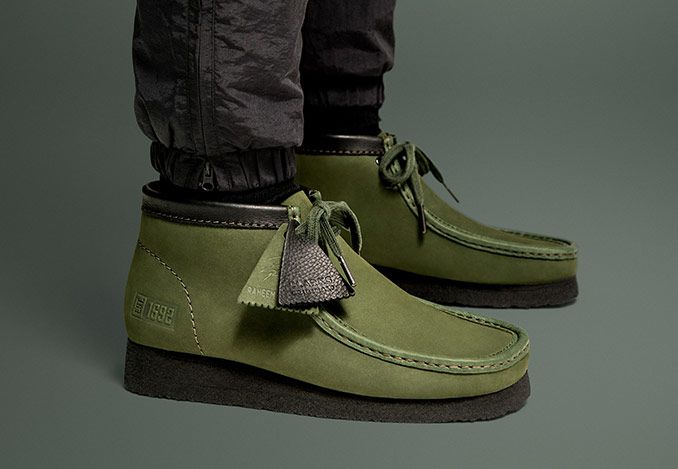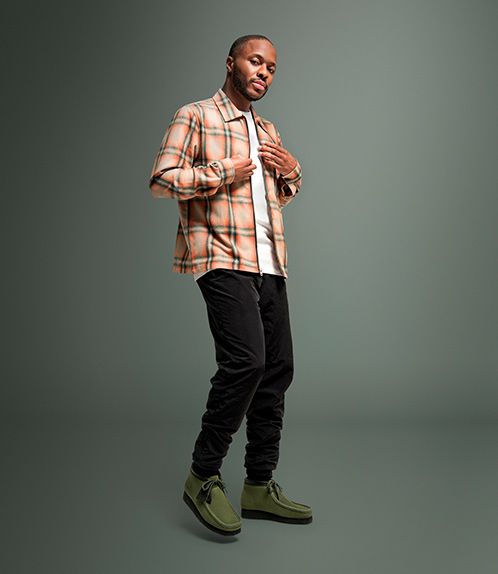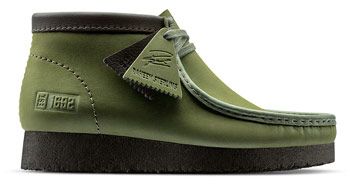 Raheem Sterling
Wallabee Boot
Khaki Nubuck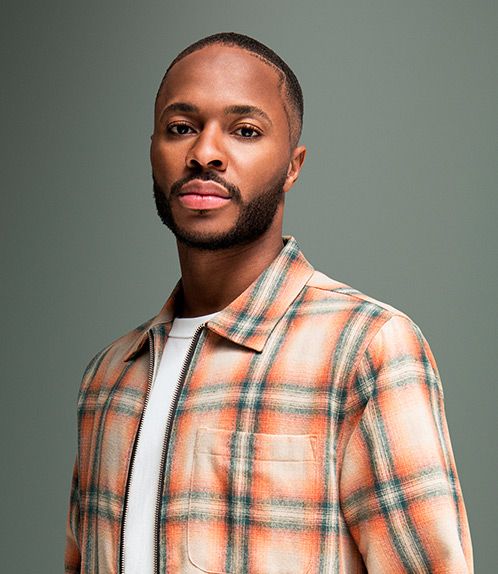 Shop Wallabees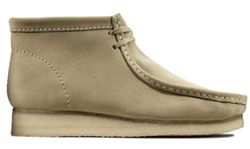 Wallabee Boot
Maple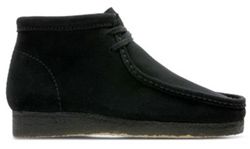 Wallabee Boot
Black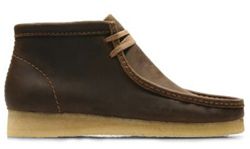 Wallabee Boot
Beeswax
Keep up to date
Sign up to receive newsletters from Clarks Originals and keep up to date with the latest product drops and collaborations.
By subscribing to Clarks Newsletters, you agree to our Terms & Conditions and Privacy Policy