Your browser is out of date and will not be compatible with our website.
Please download one of the following browsers to be able to easily view our website.

In-Store Fitting Services
Take advantage of our in-store measure and fit expertise!
From their very first crawling shoes to robust and stylish school shoes, our kids in-store fitting experts will help you find the perfect fit for their growing feet. Plus, we have a personal shopping and fitting service for adults, too.
With hundreds of Clarks stores to choose from, skip the queues and book a 15-minute measure and fit appointment at a time that suits you.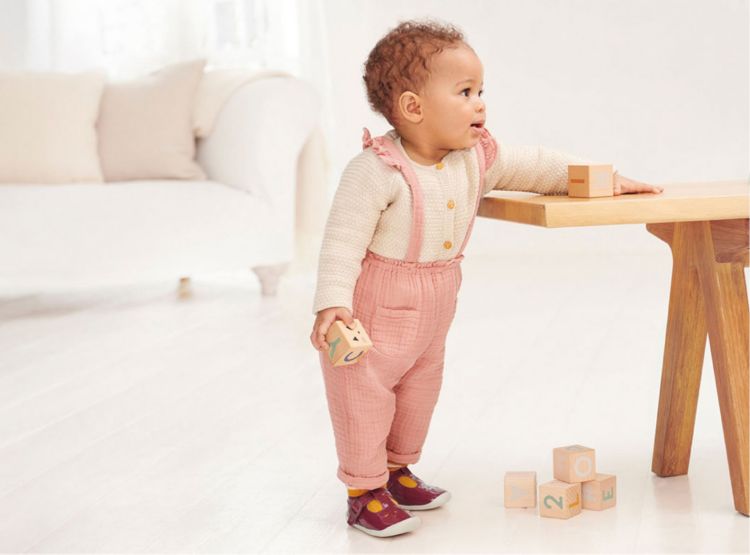 Baby & Toddler Shoe Fittings
Did you know, during their first three or four years, kids' feet can grow as much as two whole shoe sizes each year?
Correctly fitting shoes enable little feet to grow and develop naturally and provide the necessary support they need to take those first wobbly steps and adventures. That's why it's important to have your child's shoes checked and feet measured regularly by a trained in-store fitter.

Older Kids and School Shoe Fittings
By school age, kids' feet continue to grow on average one size a year. But, of course, every child is different, so it's important to get their feet measured regularly to ensure they're wearing shoes that fit perfectly.
Plus, bring along their most recent pair of Clarks shoes and our expert in-store fitters will be happy to check if they're still the right size.

Adults Fitting Services
When it comes to footwear, comfort is everything and the fit of your shoes is arguably the most important thing about them. With expertly trained fitters and safety measures in place in all stores, our 15-minute fitting and advice appointments are a convenient way to beat the queues and help you find unbeatable comfort in every step.
Please call your local Clarks store directly using the phone number in our store locator to book an adults' measure and fit appointment.
Quiet In-Store Fitting
Shoe shopping can be overwhelming for some children. If you think a shopping experience without crowds, noise and bright lights would be better, then book a Quiet Time appointment. To do this, contact your chosen store using the phone number in our store locator.
Store Safety
In compliance with government guidelines, we've made some changes to our stores to provide a safe shopping experience for you and your family.
Respecting social distancing
Protective screens and equipment
Stores cleaned frequently
Don't fancy contact? Our fitters can advise on how to measure & fit yourself

Back to School Shop

SELECT STORE
Store Details