The adventure years
The exciting years between two and four are all about playing and exploring, and there are plenty of new skills to learn.
Infant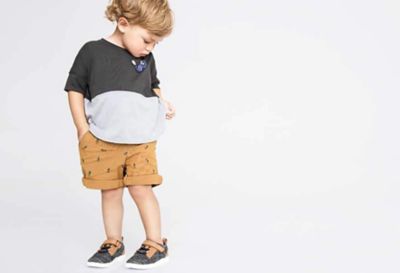 By the age of two, your child should be walking more confidently. Their technique will still be quite flat footed and stompy, and changing speed and direction may still be a challenge, but they'll be improving with every step. Soon this flat-footed stomp of toddlerhood will become a proper adult heel-to-toe action – they might be a bit unstable and knock-kneed as they adjust, but this is perfectly normal.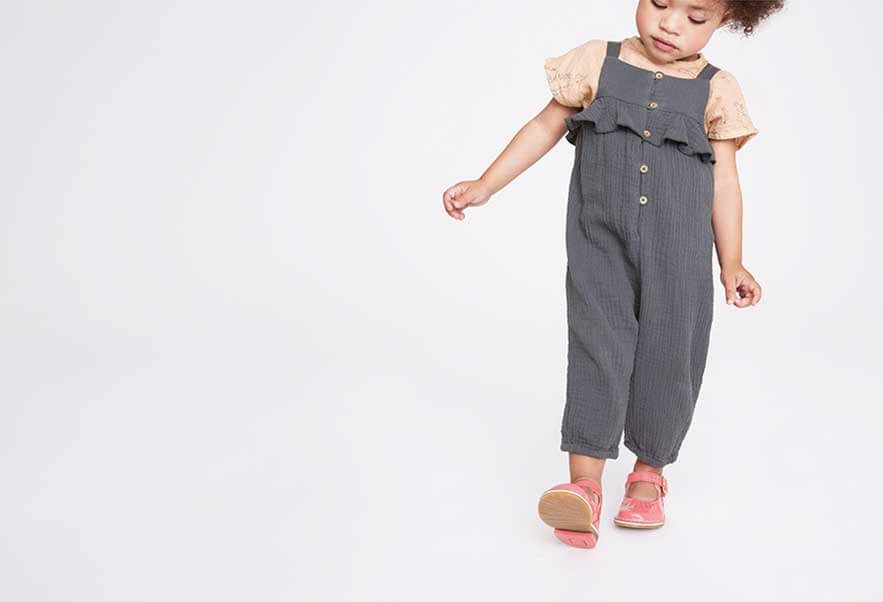 Choosing the

right

shoes

At this age, your child needs shoes that can take the busy pace of a toddler on a mission to run, stop, skip, and stumble all day long, and still look great! We have a range of styles and colours for this stage of development, and they'll all have the following key features…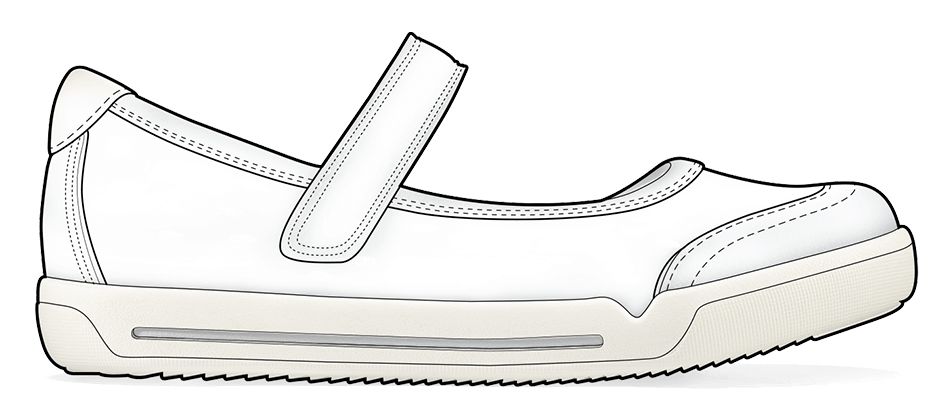 01

Support

Additional padding provides protection and comfort all play long.
02

Fastenings

Simple, adjustable straps so they can learn to put them on and take them off.
03

Growning Room

Your child's feet at this stage will usually grow two whole sizes in a year.
04

Toe Protection

Rubber bumpers protect their fearless little feet.
05

Advanced Sole

Extra shock absorption soles cushion every hop, skip and jump.
06

Perfect Size and Fit

Fitted by in-store experts and available in whole and half sizes, and a choice of widths.
07

Premium Materials

Natural, breathable materials keep busy feet happy.