A Timeless Classic: Animal Print Shoes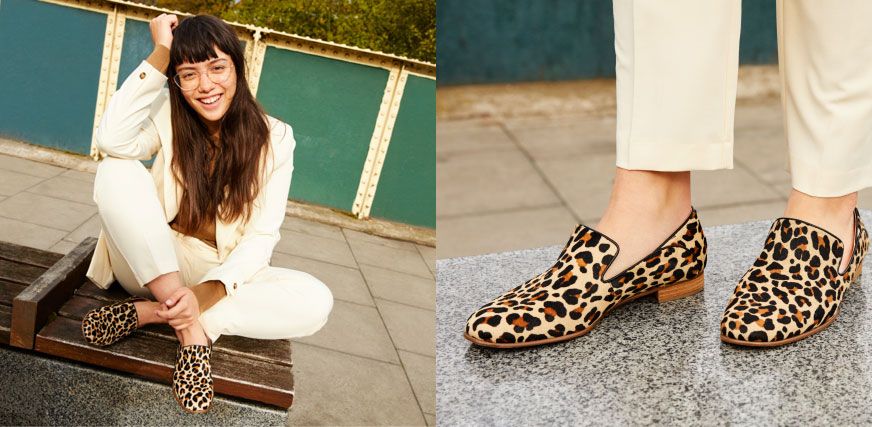 Firstly, abandon all the preconceptions that animal prints might be a little too wild for you. Cast aside the fears that it's hard to wear and banish the thoughts that it's overtly outlandish, because it's not. Honestly.
Animal print, particularly leopard print, is probably the easiest pattern to wear. It can be casual or dressy, seductive or sedate. It works as well with jeans as it does with a going-out attire, and it's timeless. It's a look that just doesn't age.
From Hollywood royalty such as Elizabeth Taylor and Jane Russell to pop legends Debbie Harry and David Bowie, first ladies Jaqueline Kennedy and Michelle Obama through to Coronation Street soap sirens Elsie Tanner and Bet Lynch, it's a print that's been embraced by a wide and varied range of cultural icons.
Despite it never really going out of vogue, animal print has had a fluctuating trajectory through the years though. Sometimes seen as premium, sometimes seen as trashy (see the 1980s), in more recent years there's been a steady rise in its mainstream presence. No longer seen as niche, and with everyone seemingly wearing it to a greater or lesser degree, it's a look that's got way more than nine lives.
Leopard print shoes or boots are the perfect way to access this fashion phenomenon and depending on how you wear them, they can give you just a hint of print or add extra intensity to a bolder outfit.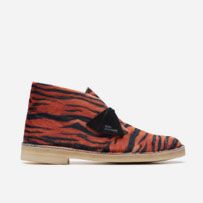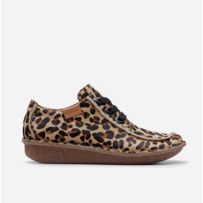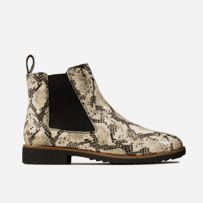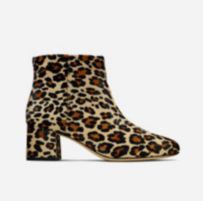 One of our most fierce new arrivals is the Sheer Flora, a leopard print ankle boot that's perfect for the autumn. A thoroughly versatile choice, these boots will look as good with jeans as they do with an evening dress.
For those of you looking for leopard print flat shoes, one of our most popular new arrivals is the Pure Viola. With its high vamp and pony hair leather, this is the perfect transitional day to night style for the new season; great for work, great for nights out. And with a cushioned insole, they the perfect pair of go-to shoes for every occasion.
If you want to really step out in style, a pair of leopard print heels should be part of your night-out wardrobe. Channel your inner icon in our Laina Rae silhouette, pairing them with black jeans for the full-on rock chick look, famously embodied by Kate Moss, or opt for old Hollywood glamour by wearing them with an evening dress and turn heads like Jayne Mansfield.
If you're looking for something to wear during the day then you could go for our take on leopard print trainers in the form of athleisure slips-ons, Glove Puppet. Or, for a really cool alternative that will look amazing with woolly tights when autumn inevitably arrives, our Funny Dream shoes have been given a really wild make-over.
And if leopard isn't your big cat of choice, we also have tiger print Desert Boots from our National Geographic collaboration collection. A classic reinvented.
You can read more about this fashion beast in Fierce: The History of Leopard Print by Jo Weldon.