Freida Pinto

celebrates our heritage
as a cultural icon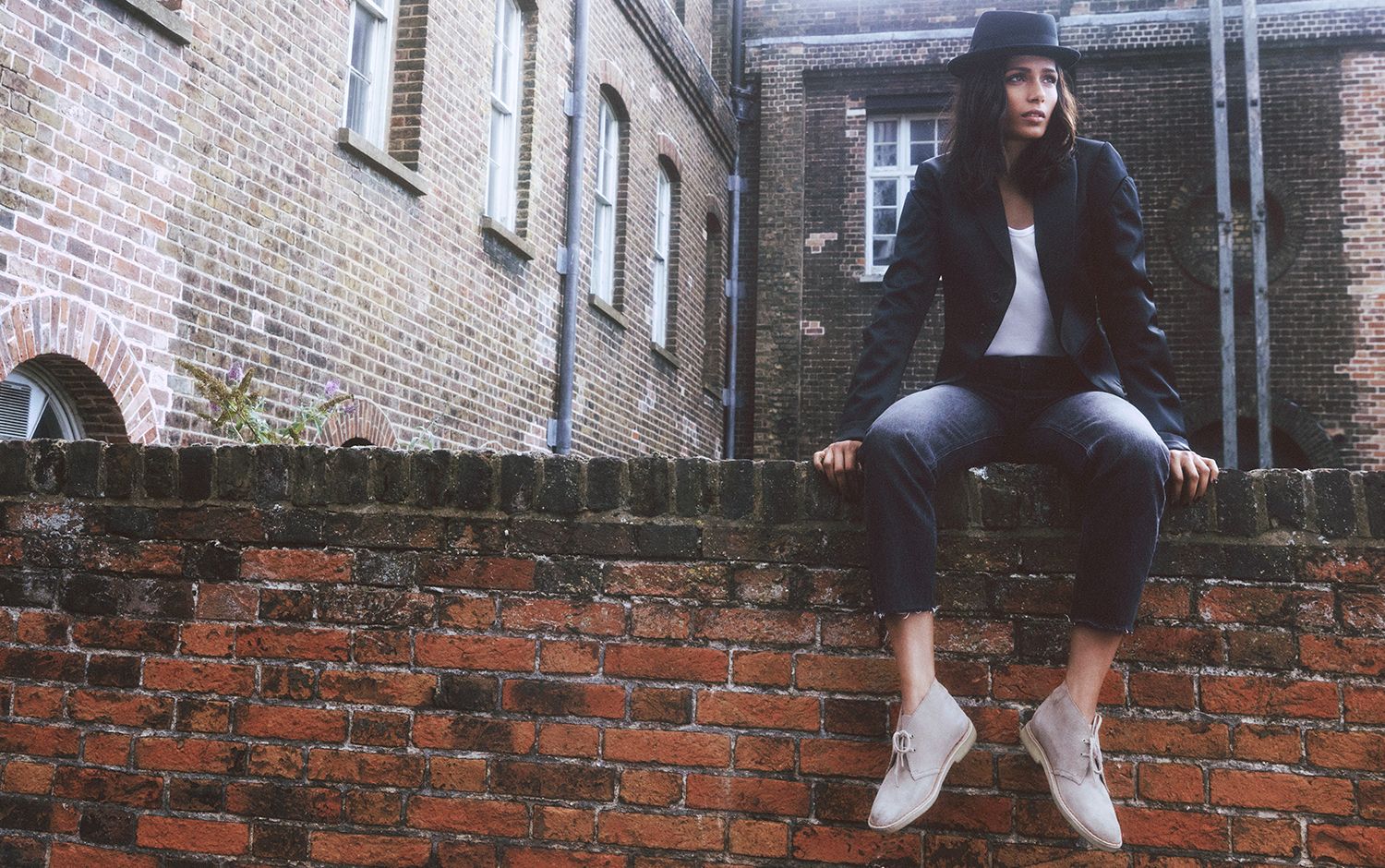 Founded in 1825, we've always pushed the boundaries of shoemaking and craftsmanship with one goal in mind - to make great shoes that last. This revolutionary spirit has been embraced and adopted by all walks of life ever since.
To help us celebrate our unique heritage, we've teamed up with Freida Pinto, who's been wearing Clarks since she was a kid, to recreate some of the amazing moments in music and culture we're proud to have been a part of.
Because we're Clarks, we stand apart. Then. Now. Always.

"The reason the Desert Boot is so iconic and so relevant is because it's so versatile. It's a forever boot. An icon can really stand the test of time."
Freida Pinto
London, England.
Discover our SS20 collection as worn by

Freida Pinto