Your browser is out of date and will not be compatible with our website.
Please download one of the following browsers to be able to easily view our website.
How to tell if your shoes are the right fit
Badly fitting shoes can lead to a range of foot problems such as ingrown toenails, bunions and problems with circulation. But pain and discomfort isn't only limited to your feet; it can also extend into your ankles, knees and back, so wearing shoes that are the right fit is extremely important.
You can't always rely on sizing alone, as different brands may size their shoes slightly differently, so it's always important to try on shoes and check to see how they feel. But unless you know what to look out for, how can you be sure you have the right fit?
In this guide we explain how shoes should fit, with tips on how to tell if your shoes are too big or too small.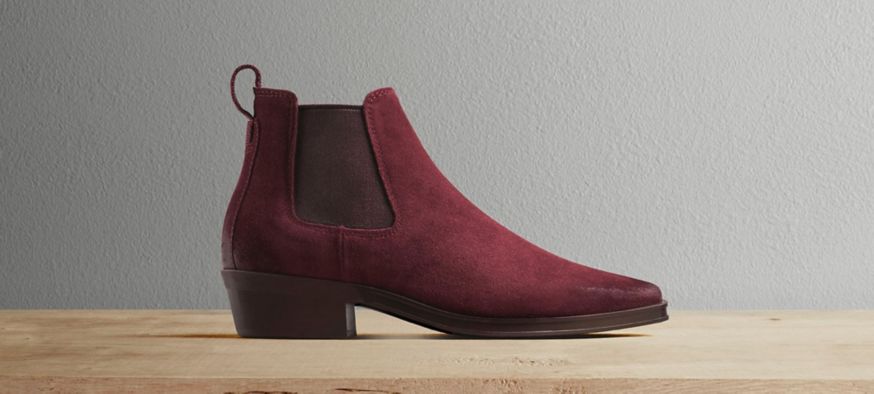 How should shoes fit?
First and foremost, your shoes should fit comfortably. That means they should neither by too tight nor too loose, too big nor too small. Here are some steps to take to ensure you're getting the best fit possible:
Have your feet measured - Go in-store or use our shoe fitting guide so you know the right size to try on.

Fit the shoes to the larger of your feet - Many of us have one foot that is slightly bigger, so choose the shoe size that is the best fit for this foot.

Try the shoes on both feet - You've chosen the best size for the bigger of your feet, but try both shoes on to make sure they both fit well.

Stand and walk around in the shoes - Pay attention to any rubbing or discomfort as this could signal that you need a different size.

Wear socks when you try on the shoes - If you would typically wear socks with this pair of shoes, do so when you try them on so that you can see how they fit with the extra layer.

Shop for shoes in the afternoon - Your feet swell throughout the day, so it's best to go shoe shopping (or try on shoes bought online) when your feet are at their largest.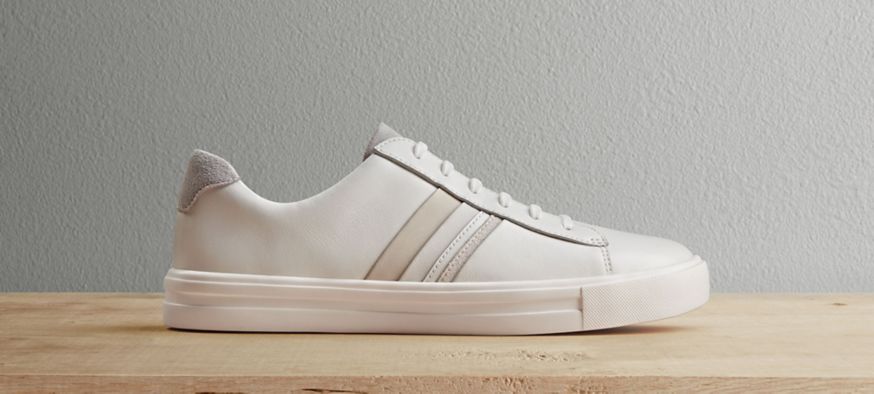 How to tell if shoes are too big or too small
The simplest way to tell if a shoe is too big or too small is to look at how much room there is in the toe of the shoe. There should be about one finger's width of space between your longest toe and the end of the shoe.
Another way to check this is to slip a finger between the heel of your foot and the heel of your shoe. There should be just enough space for your finger to fit snugly. If your finger slides in easily with space to spare, you should probably go down a half size, while if it's a tight squeeze, go up half a size.
Is it better for shoes to be tight or loose?
If your shoes are too tight they are likely to rub, and this friction can cause blisters, so it's better to have a bit of wiggle room. The ball of your foot should fit comfortably in the widest part of the shoe, and at the heel there should be room for slight heel slippage. Loose slipping in the heels shouldn't cause blisters if you break the shoes in slowly.
If a pair of shoes does feel too tight, try a half size bigger, as you shouldn't buy new shoes in the hope that they'll stretch over time.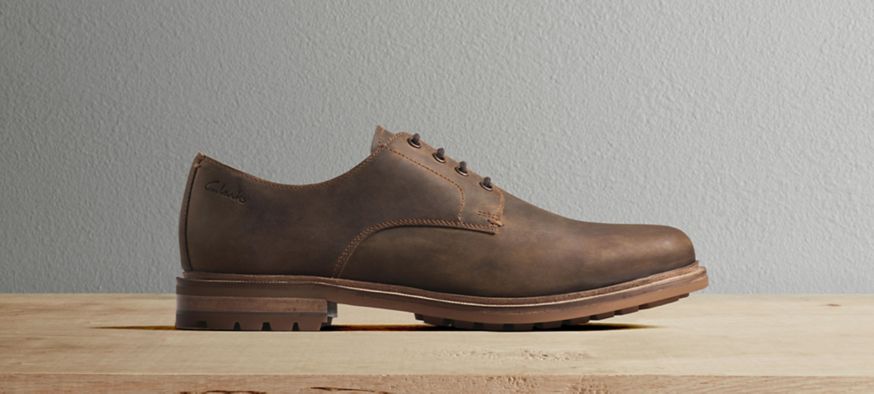 Is it OK to wear shoes a size bigger?
Shoe sizing can vary between brands and styles, so you may well need to go a shoe size up at times. If you've tried the shoes on and they fit well, then the size on the label shouldn't, in theory, matter. If the shoes are clearly too big for you, then you should not wear them as poorly fitting shoes can lead to foot problems, as we've explained, and it's important to take care of your feet.
Many of us are in between sizes, and at Clarks we offer whole and half sizes as well as a range of widths including wide fits for men and women, so that you can find the perfect fit.
You may also find it useful to wear insoles to get the best possible fit. Once the insole has been inserted, use the same steps to check that the shoe fits in all the right places.
If you need help finding the right size shoes for your children, we have a number of in-store and at home options to make the process as easy as possible. Find out more about how we can help you to measure your kids' feet.