Delivery and Collection Notice
During our sale period, your order may take longer to get to you than normal.
We're sorry for any inconvenience and normal service will be resumed as soon as possible.
How can I check the status of my order?
Please visit our tracking page for any order updates. To access this information you will need your order number and delivery postcode.
Unfortunately Collect from Store orders are currently un-trackable.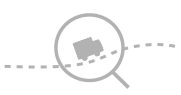 How do I track an order that has been dispatched?
Once your order has been dispatched and you'd like to track your delivery, please visit our carriers' website.
Home Delivery Tracking
Collect Plus Tracking
Please note you will need your tracking number - you can find this in your dispatch confirmation email.
Are returns affected?
At present, returns can't be tracked and although we do not anticipate any impact please note, it may take up to 21 days for your refund to show in your bank account.