Your browser is out of date and will not be compatible with our website.
Please download one of the following browsers to be able to easily view our website.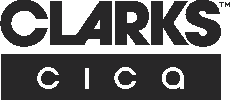 CICA - Kids Sports and Athletic Shoes
Whatever your playground
These shoes aren't just made for walking. They're made for jumping. And skating. And riding. And so much more. Built to meet the unique demands of action sports, the all-new CICA range has been designed to help kids push their boundaries - no matter the terrain.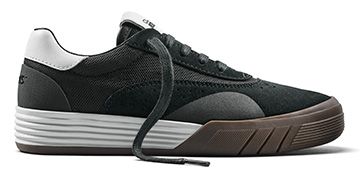 Designed by athletes. For future athletes.
Meet the team
To ensure we could create one shoe that meets all the demands of action sports, collaboration had to be at the very centre of the CICA project. So, we worked closely with all our athletes on every detail of the shoe, from the materials selected to the shock absorption technology and even the laces. We did all of that so we could build the ultimate all-purpose, all-terrain shoe - one that worked for all of them.

Keiran Reilly
19 years old | BMX | Newcastle, England
Not content with coming 3rd at the UCI British championship, Kieran has recently landed a pair of world-first tricks - a 360 double tail whip to double bar spin and a triple whip tyre tap! The wheels are well and truly spinning now, and his next on his tick list is the 2024 Paris Olympics.

Antoine Hesse
10 years old | Skateboarding | Lyon, France
Although he's been skating for just 3 years, Antoine placed 4th at the FISE 2019 under 16 category and 1st at the Teenage Riot 2020 under 11 category. While these successes earned him qualification to this year's French championships, his ultimate aim is turning pro and Olympic participation.

Sixtine De Mareschal
17 years old | Freestyle football | Paris, France
Even though she only took up freestyle football at 13, it's taken Sixtine just 4 years to become one of the top 5 athletes in all of France. This summer she'll show off her skills at the World championships in Prague - which will hopefully be the first of many future titles!

Robbie Griffith
20 years old | Parkour | Glasgow, Scotland
Originally an acrobat and trampolinist, it didn't take Robbie long to transfer those skills to parkour. Just 6 years later and he placed 4th place at the North America parkour championships. His next goal? That's easy. Become a qualified stuntman.

B-Girl Terra
14 years old | Breakdancing | Wolverhampton, England
After winning her first UK competition at just 5 years old, Terra went on to win her first international competition in France later that same year. And even though she's travelled all over the world to battle, her next goal is very clear - the 2024 Paris Olympics.
The Process
High-quality materials and ultra-low weight. Those are the trademarks of the innovative new CICA range. Flexible but tough, the engineered upper is all about versatility, durability and breathability. The outsole is function-focused for stability, agility and shock absorption. And the ergonomic design means a perfect fit, no matter the terrain.



Available to buy at selected stores
Click on the names below for Store Details: