Baby and Toddler Collection
On the move
Discover this season's collection, providing comfort for every stage of your child's foot development. Helping them crawl, step and run in style through life's big adventures.
Shop Baby Shoes
Shop Toddler Shoes
Pre-walking
They're on the move! Your tiny human wants to explore. Whether they're crawling, bottom shuffling or braving first steps holding your hand, they'll need super soft and lightweight shoes to help their squishy feet move and grow.
This collection provides barefoot freedom and comfort. Our expert designs will provide your little explorer with only the necessary support for healthy foot development.
Shop pre-walking shoes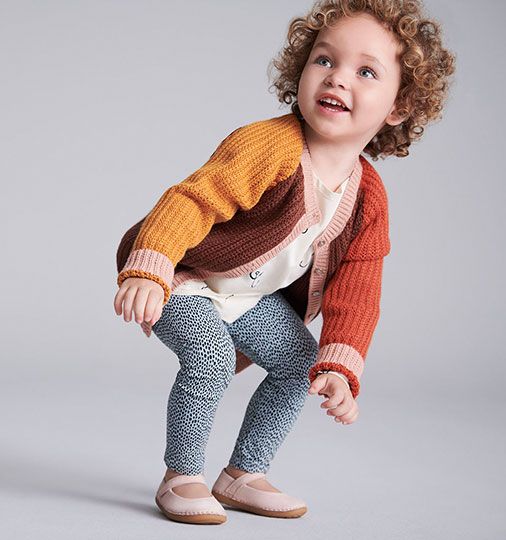 Walking
Now your little one has conquered their first steps they'll want to walk and run everywhere! To keep their busy feet happy, they'll need lightweight, flexible shoes that provide only the necessary support for stable steps.
This collection is specifically designed to comfort and support wobbly little walkers. Made by our experts who have studied growing feet for over 170 years.
Shop walking shoes
With over 170 years' experience, our collection of baby and toddler shoes guarantee comfort and support to ensure happy and healthy feet from the get go. In whole and half sizes and a choice of width fittings, browse our latest collection and find the answers to your questions around foot development.