Your browser is out of date and will not be compatible with our website.
Please download one of the following browsers to be able to easily view our website.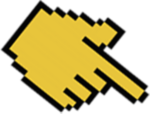 Welcome to the world of
FindIts
Join the Findits on the ultimate journey of discovery as a new world of wonder awaits in our brand-new back to school collection. Made for little feet taking big adventures, each pair has a nature-inspired toy hidden inside, encouraging kids to learn, play and discover a world full of surprises.













Buzz

Buzz
Insect: Bumblebee
Tool: Compass
Power: Great navigational skills
Personality: Leader of the pack, Buzz is super intuitive and un-bee-lievably clever. They always steer their friends in the right direction.
True Fact: When flying, bees like Buzz use the sun as a compass. They get to where they want to go simply by keeping the angle between their line of flight and the sun constant. Once they've found food, they perform a special bee dance language to share their location with the rest of the hive. Yay for bees!

Lady B
Insect: Ladybug
Tool: Viewing lens
Power: Supervision
Personality: Confident and feisty, Lady B is super fun and everyone's friend. They also love to read books with their supervision eyes.
True Fact: Ladybugs like Lady B have compound eyes, which are eyes made up of many lenses, not just one like we humans have. They can see in all different directions at once, enabling them to scuttle off fast if they see something they don't like… cool, huh?

Lady B


Beetz

Beetz
Insect: Stag beetle
Tool: Tweezers
Power: Super strong
Personality: Beetz is stubborn and often grumpy - you wouldn't want to get on the wrong side of them. But, under their hard exterior, they're nice.
True Fact: Stag beetles like Beetz are famous for their fearsome jaw pincers that look a bit like the antlers of a deer, hence its name. They don't use them to eat as you might expect, but to gain territory over other beetles.

Wiggles
Insect: Caterpillar
Tool: Magnifying glass
Power: Super senses
Personality: Wiggles is as chilled as the cucumbers they eat and is loyal and honest. They haven't got very good vision, so they move through life at their own pace.
True Fact: Caterpillars like Wiggles don't have good vision. They rely on tiny hairs all over their bodies called setae and their antennae to help them locate food. They move their heads from side to side, probably as a means of judging the distance of objects, particularly plants. So, the next time you see a caterpillar bobbing its head, you'll now know why.

Wiggles

Free Findits printables
Download our free Findits colouring sheets. Print at home for hours of rainy-day colouring-in fun — the perfect break from screen time.

Show us your Findits art!
Unleash your crafty side and show us your most magnificent Findits artwork. Get creative — grab the pens, crayons, paint, and glitter for the ultimate masterpiece. Upload to Instagram and tag us using hashtag #clarksfindits.

Designed For
Endless Play
Every pair of findits comes with a surprise nature-inspired toy hidden inside a secret compartment in the sole. Don't worry, each toy has been consciously designed to last, reducing waste and sparking endless play and discovery.
No single use plastic
A super durable design with changeable batteries for non-stop play.
Educational
Toys based on the incredible life of an insect, inspiring kids to learn the wonders of nature.
Re-home
Collect, cherish, swap with friends, or bring back to a clarks store and we'll sustainably re-home each toy as part of our shoe share scheme.